Zion and Grand Canyon National Parks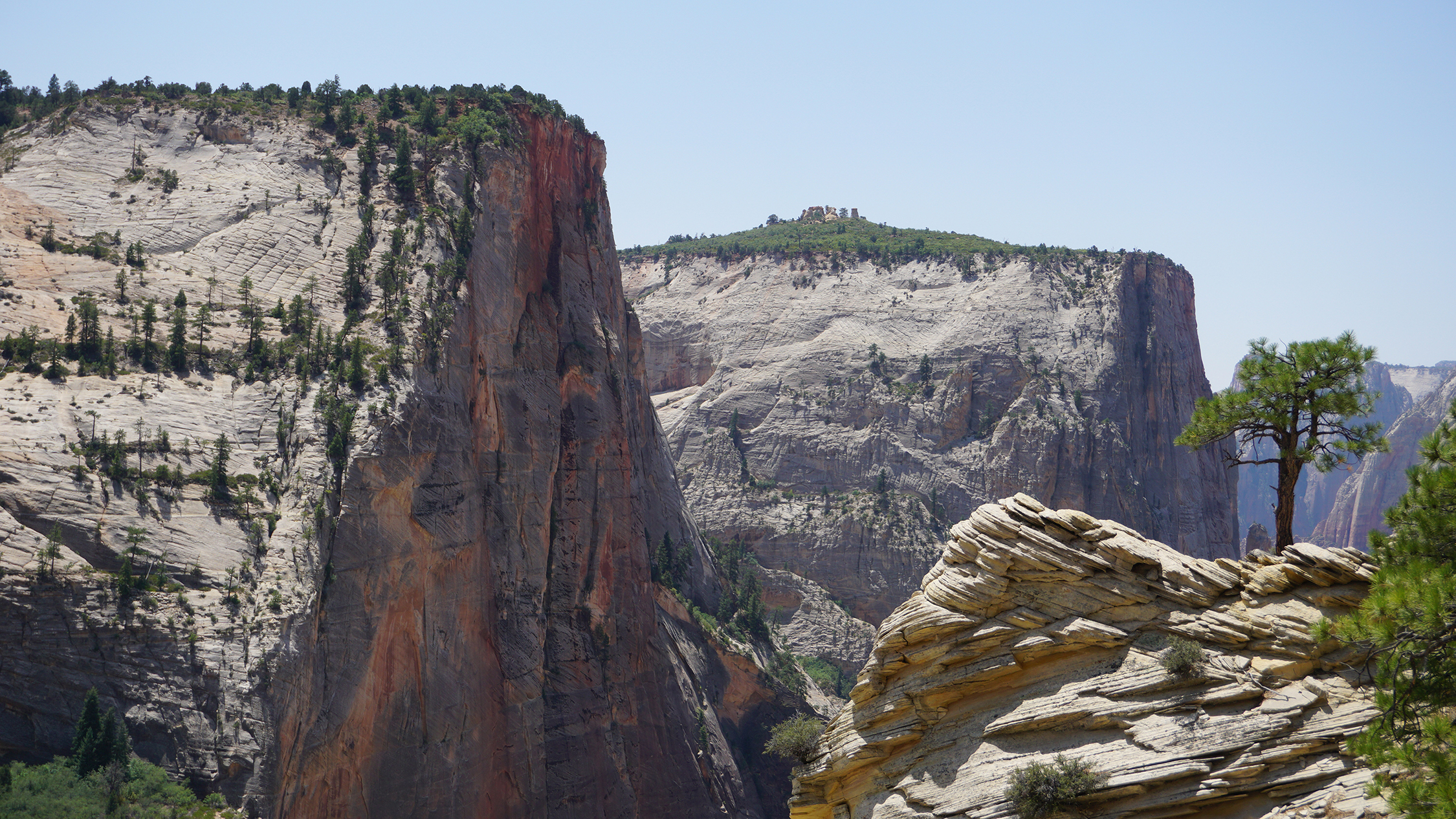 Summer of 2018, the family took a hiking trip to Zion National Park. We have some friends who live in Ogden, so we invited them to come join the adventure. Jon, Julie and their kiddo Elyse spent 4 days with us hiking some of the best Zion has to offer. We had thought about visiting Bryce Canyon, but when we found out I was the only one who had seen the Grand Canyon, we decided to make the two and a half hour drive there instead. After Jon, Julie and Elyse headed back home, we hiked Observation Point Trail. A four mile one way trip with 2,200 feet of elevation change. With Max and 4 liters of water on my back, it was strenuous. But the view from the top made it all worthwhile.
Unfortunately, heavy rains in July washed out some of the trails we wanted to hike, like the upper Emerald Pools and the famous Angles Landing. So, we'll see you again Zion. When the weather is better and the trails are repaired.