Trip to the Fossil Dunes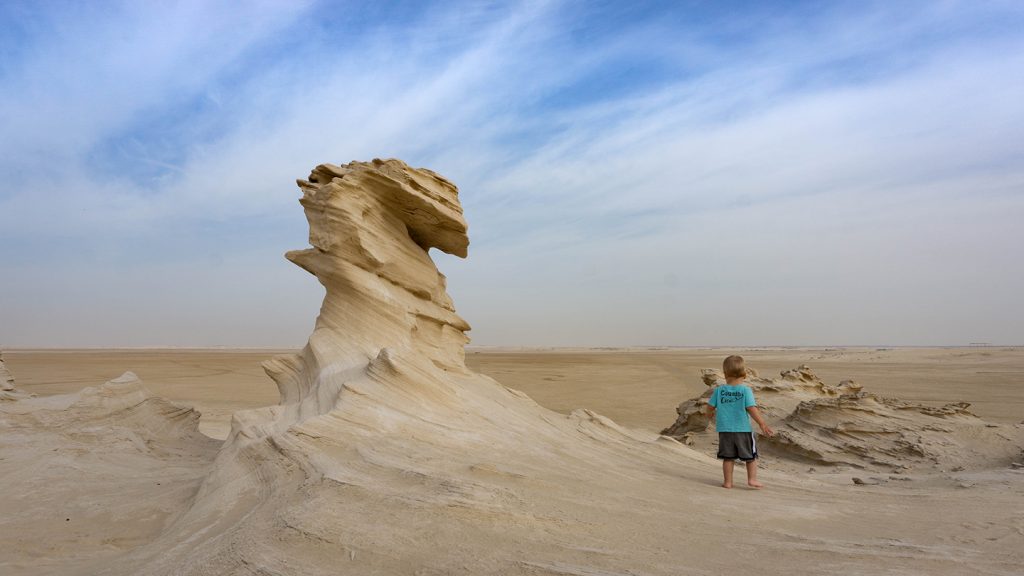 February 19, 2021
The weather is starting to warm up here in the UAE, and we're trying to cram in as much as we can before it's too hot to even look outside. This weekend we took a trip to the Fossil Dunes. These rock formations are a natural phenomenon created by a mix of wind, sand, and time, carved from the sandstone that was once a seabed.
We arrived early, met some friends, socialized, and let the kids play. I poked around and took a few photos of Max and Gabe enjoying themselves. The rock formations are really unique and photogenic, however, the site was littered with trash, and it was a chore to keep it out of frame. Pretty shameful people can come to such a beautiful natural site, and just leave their piles of trash behind. So while my photos are true to the nature of the location, I did also intentionally crop out man's disgusting fingerprint.
If you're ever in Abu Dhabi, and want to check it out, you can find them roughly here: 24°10'16.4″N 54°34'39.1″E. Despite being in the middle of the desert, with what barely counts as a road, Google Maps will get you there.