Munich, Germany (R&R #2)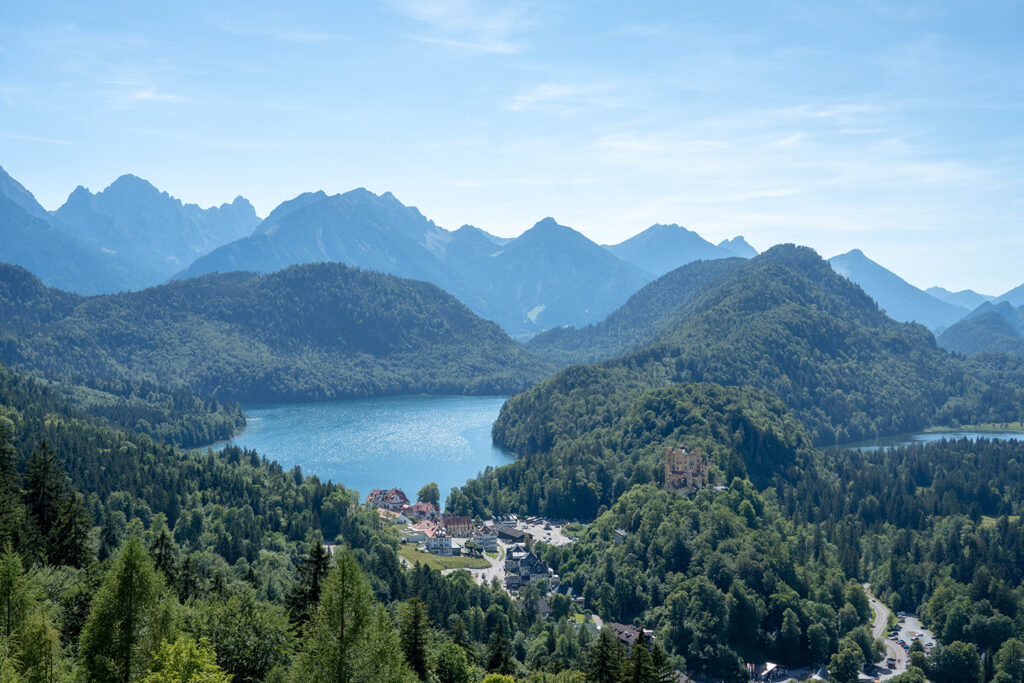 July 11 – 20, 2022
For our second R&R we wanted to go somewhere with nice outdoor spaces, good views, hiking options, but also with plenty of things to keep the boys happy and occupied. I also didn't have a lot of time due to some work obligations. Munich seemed like the perfect choice and the thought of German beer was a nice bonus. Direct flight from Abu Dhabi, not too expensive, and most importantly, no covid restrictions!
As we typically do in new destinations, on the first day we went on a guided walking tour of the city. It's a great way to get a lay of the land, and find little tucked-away spots to visit later. The tour was well done, and brought us through a central outdoor market, which we continued to return to because having an outdoor a-la-carte lunch with some beers and pretzels was just too good to not keep doing.
One morning we walked to the Deutsches Museum, which has exhibits for just about everything; planes, cars, bridge construction, aerospace, etc. And it also has a single fully interactive floor for kids. Rube Goldberg style machines, mirror mazes, and a full firetruck to climb on. The boys were both in heaven, and we didn't really get to see much of the rest of the museum because we spent all our time on this floor. We spent another morning at the BMW museum. It's a fairly large museum for what it is, with plenty of "hands on" exhibits perfect for the boys.
As you have to do when in Munich, we took a day trip to Neuschwanstein. Turned out to be a pretty hot day, with lots and lots of walking. But the scenery was absolutely stunning, and made it all worth while. Plus we stopped for an ice-cream break to cool down. Unfortunately the bridge from which you can take the iconic Neuschwanstein photo that everyone is familiar with, was under construction and closed. Maybe next time.
Munich is also full of outdoor beer gardens, and we hit as many as we could. Almost every single one has a huge playground for kids. Why this idea hasn't caught on elsewhere is totally beyond me. And a huge plate of brats and schnitzel to pair with your beer while the kids ran around and made new friends, absolutely perfect.
Munich was a wonderful getaway, and afterward, I had to come back to Abu Dhabi for work while Rebecca took the boys state-side to see friends and family. Second R&R was a success.