Cairo, Egypt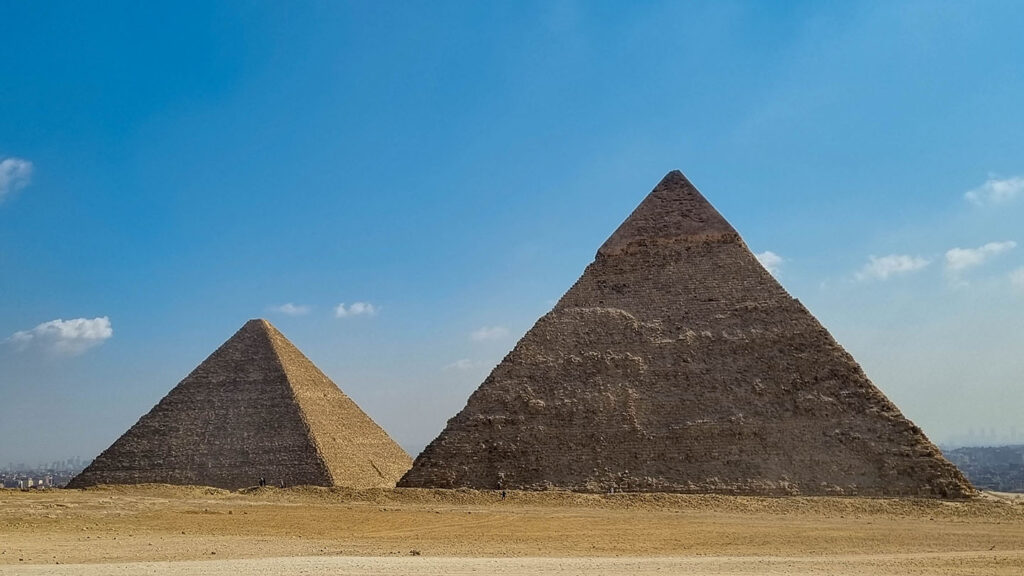 February 15 – 19, 2023
One of my bucket list items has been to see the pyramids. In elementary school, we learned about Ancient Egypt, Pharaohs, the religion, the hieroglyphics, and the monumental, mind-bending structures, built around 2500BC. Covered in precious stone, and capped in gold, I had to see these things some day. Well, seeing as Cairo is a 3.5 hour flight from Abu Dhabi, we had our opportunity. I had no interest in the city of Cairo. It's crowded, dirty, unsanitary, and every single building appears to have been constructed with absolutely no building code whatsoever. But to see the pyramids, we'd have to put up with it.
At the advice of a friend living in Cairo, we hired a tour guide and driver for three days of sightseeing and learning. This was definitely worth it; the economy in Egypt means it was cheap, and the traffic in Egypt made it necessary. And our tour guide was fantastic. She helped us plan our itinerary based on how long we were there and what we wanted to see, and she threw in some things she thought we'd like based on what we already had on our list. We also had planned to go to the souq alone, but she accompanied us because she knew some vendors and the place is a bit chaotic.
We learned the main pyramids you always see in pictures are pretty drab on the inside, no paintings, no hieroglyphs, and if we wanted to pay to go inside a pyramid we should pay to go inside the Teti pyramid. Which is exactly what we did. And it was awesome.
We also stopped in to the Egyptian Museum (the one that was partially ransacked during the Arab Spring) and we went in to the mummy museum. Unfortunately for you though, no photos are allowed inside the mummy museum. But inside we saw something like 32 incredibly well preserved mummies.
The trip was a memorable one, and I'm glad we did it. Because I probably won't ever be going back.